Image index and information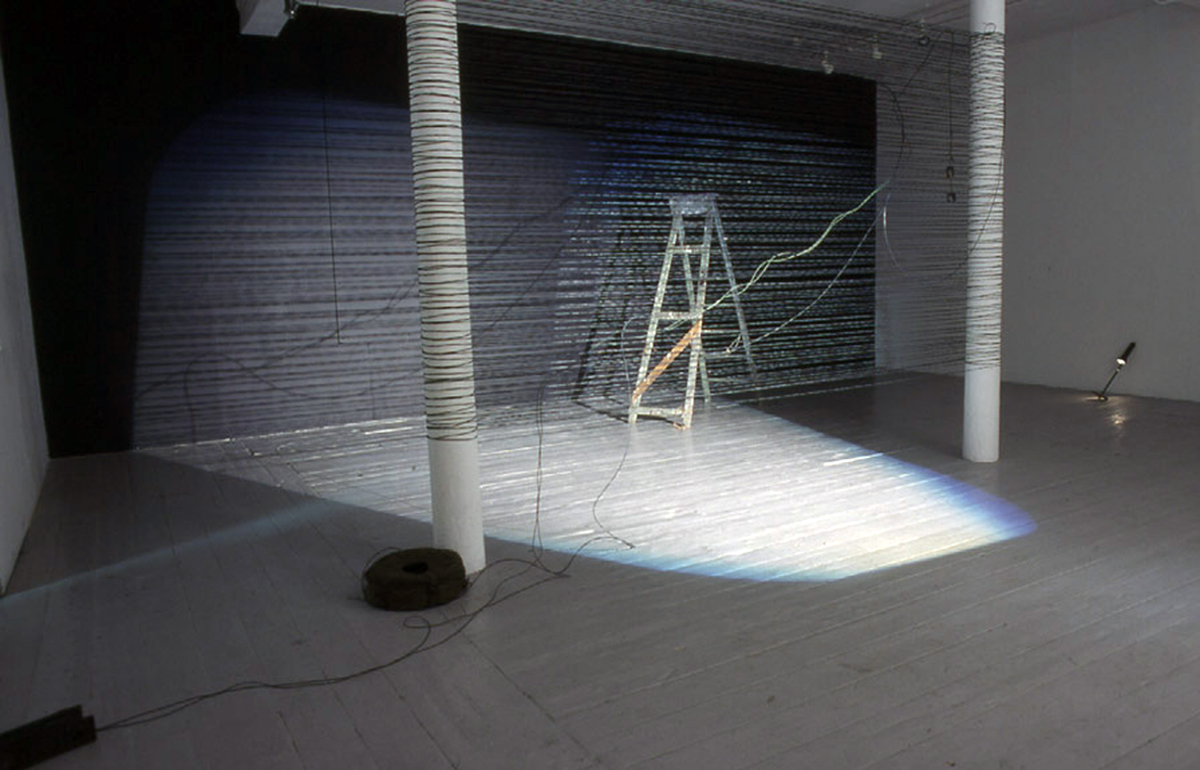 "The Horizon Bringeth... and the Horizon Taketh Away", 2005
Installation at The Project Room, Glasgow, Scotland.
Mixed media, including 1 mile (1.6km) of cable for military trench phones, military aerials, ladder and over-head projector.
*****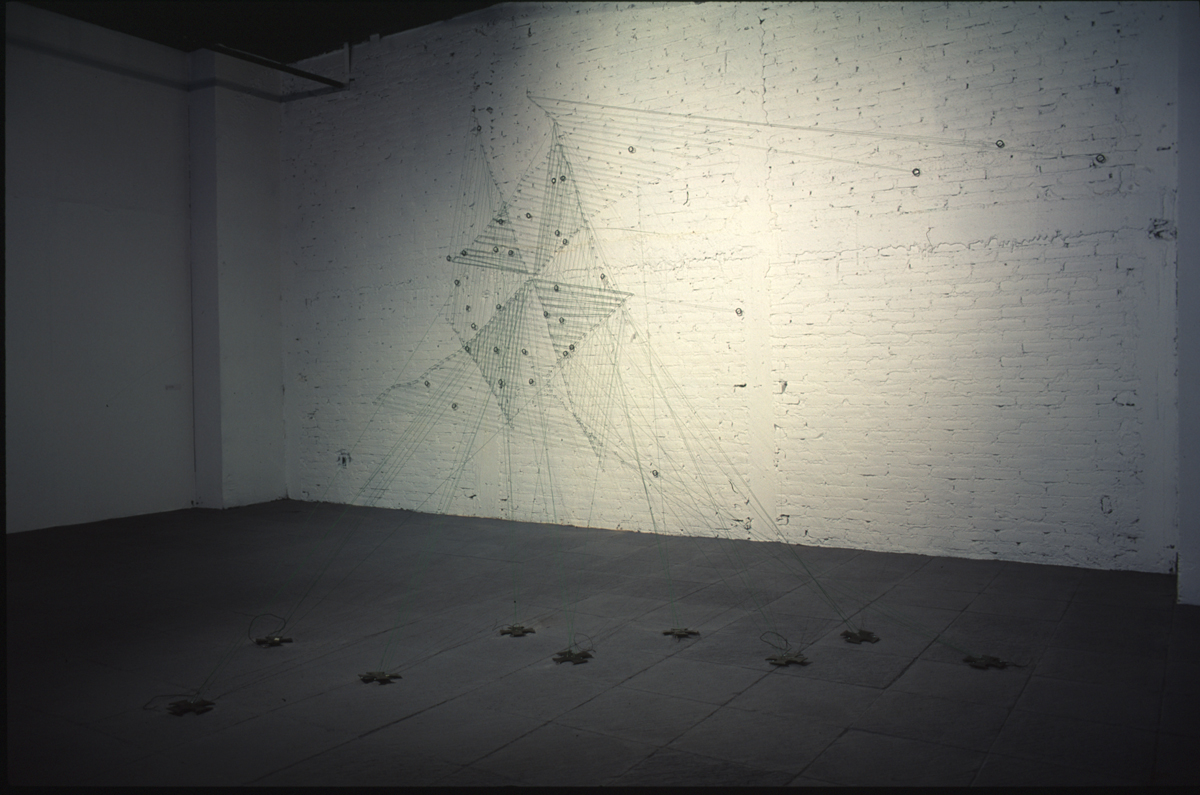 "Brigid Remains V 5.0" 2004
Installation at the National Centre for the Arts, Mexico City
Installation and wall drawing made of 9 military aerials, attached to the floor and extended to the wall to make the drawing.
Dimensions: Approx 12 feet at it's widest (3.5m).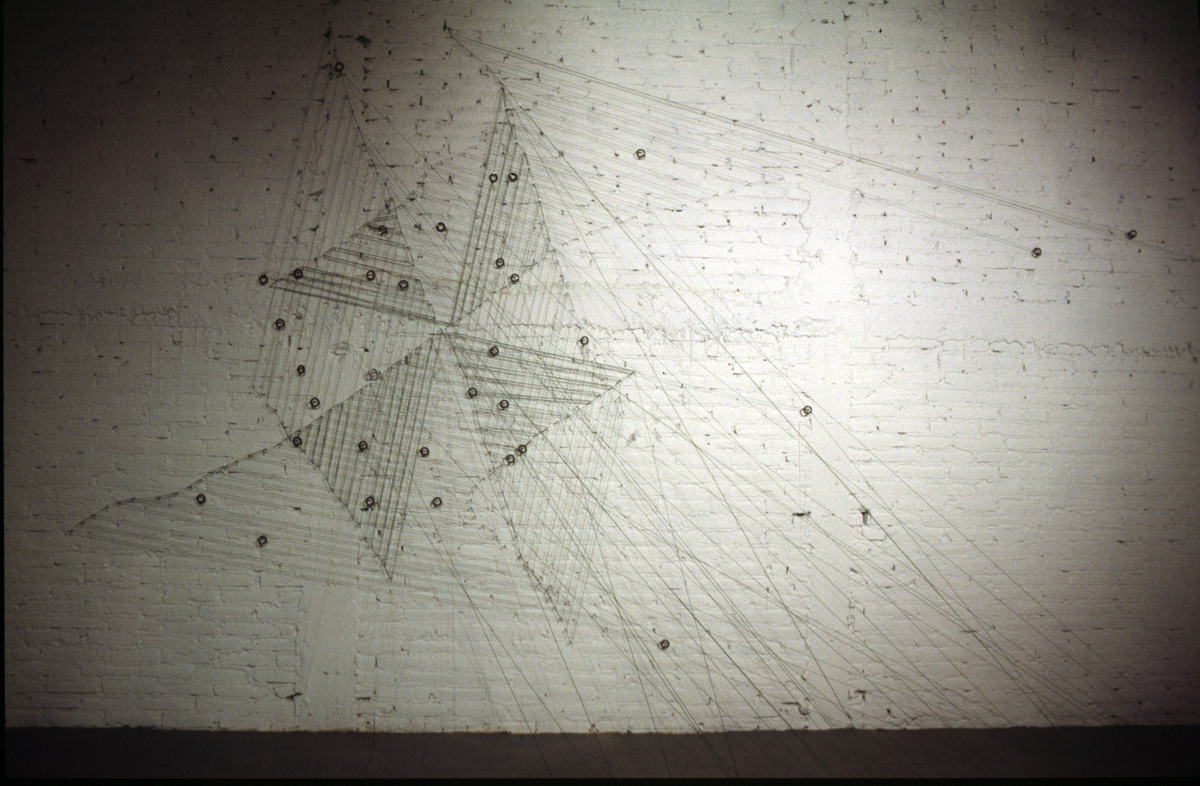 Detail of "Brigid Remains V 5.0"
*****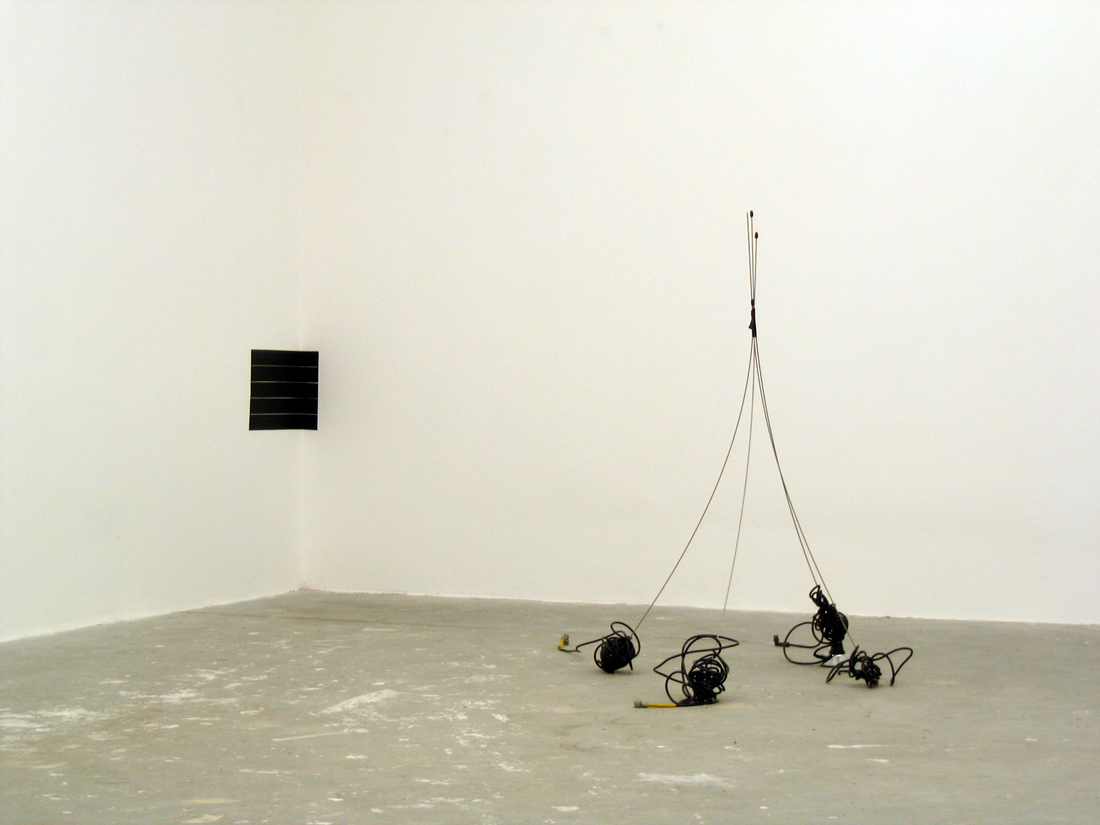 "Untitled (Aerials)" 2008
The sculpture body is made of four military vehicle aerials and the corner panel is made of black paper tape.
Dimensions: the main sculpture is 4 foot high (125cm), the panel is 16" wide (40cm).